About the Adelaide
Health Foundation
The Adelaide Health Foundation (AHF) is a voluntary charitable organisation committed to advancing and promoting equitable access to healthcare services and education in Ireland. Based in Tallaght University Hospital (TUH), we support the hospital and the local community by investing in projects that will improve services for patients. We commission actionable healthcare research in line with our mission and we help improve access to healthcare education' what we do.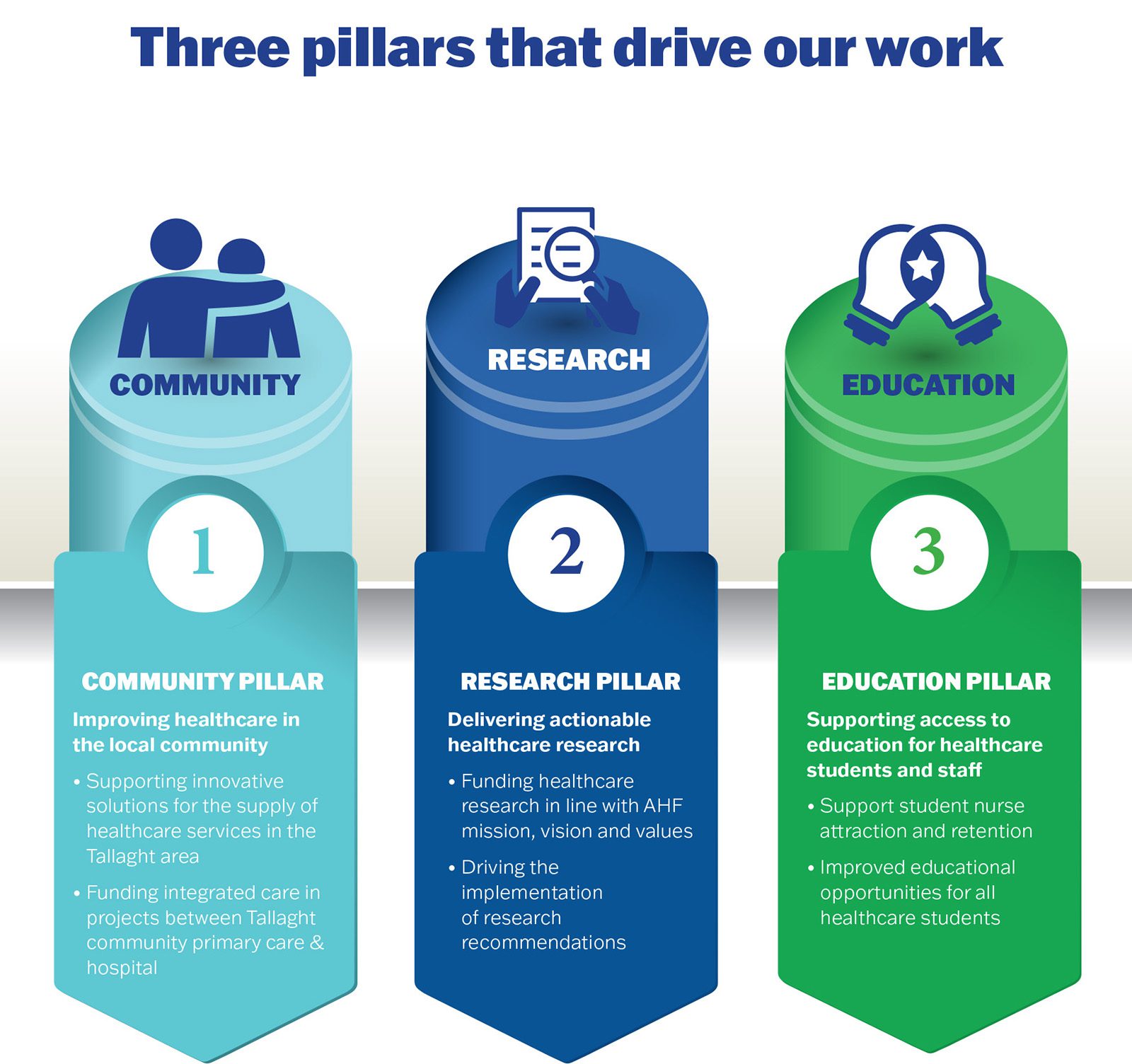 Our Vision
To be an independent not-for-profit health foundation which seeks to advance healthcare in a way that is centred upon the dignity of every human being – treating mind, body and spirit holistically. We seek equal access to healthcare, based on need.
Our Mission
Through support of education and research, to advance and promote equitable access to healthcare services in Ireland, with a particular focus on Tallaght University Hospital and the community it serves.
Equal access to quality healthcare for all.
Respect for the patient's dignity, and their right to self-determination over their healthcare.
Independence in opinion and action of the foundation and medical practitioners, including but not confined to the fields of ethics and genetics.
Support public and patient involvement in health and wellbeing.
Support Tallaght University Hospital, as a voluntary hospital, and the community it serves.
Evidence-based healthcare provision.
The promotion of excellence in health education and research.
2021 AHF Financial Statements

2020 AHF Financial Statements

2019 AHF Financial Statements

2018 AHF Financial Statements